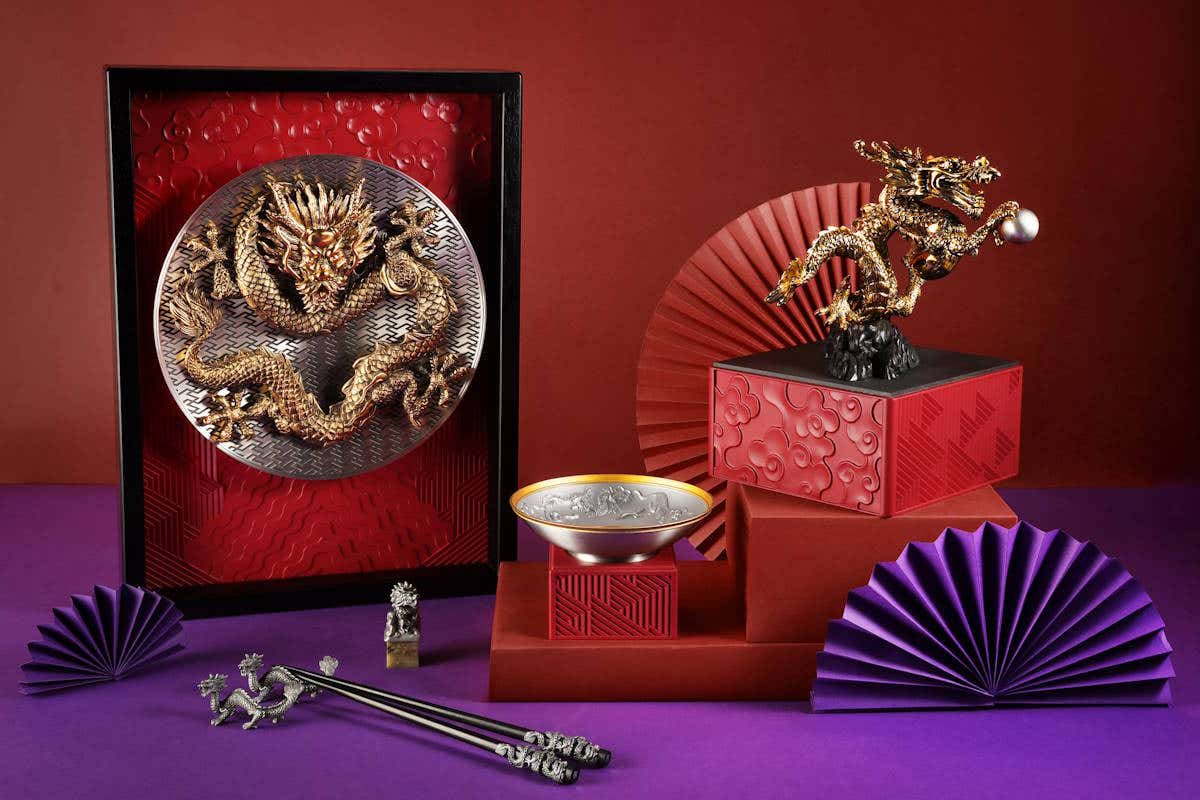 2024 The Year of the Dragon
The dragon is the most revered mythological creature in the Asian cultural sphere, representing nobility, benevolence, wisdom, and power. Considered the master of weather and water, the big fiery beast is often portrayed as ascending to the skies or dwelling in the depths of mystic waters.
Personalisation options are available, allowing you to add a special touch to your gifts, making them truly meaningful gifts for corporate occasions or personal celebrations.
---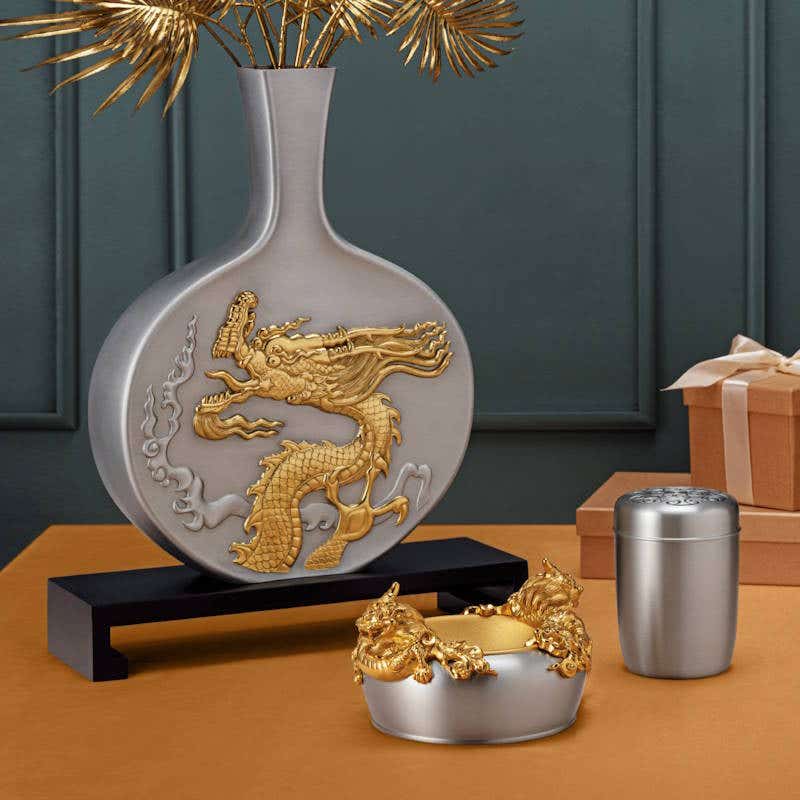 Our 2024 Year of the Dragon collection is intricately crafted with great attention to detail and profound respect for tradition, with each piece embodying the ancient and revered symbol of the dragon.
The dragon holds significant cultural symbolism in Eastern traditions. In these cultures, the dragon is often seen as a symbol of strength, power, and good fortune. It represents imperial authority, resilience, and protection. The dragon is revered for its benevolence, and its association with water is a symbol of life-sustaining abundance.
In many Asian cultures, it's believed that having a dragon figurine in your space can attract luck, prosperity, and positive energy. This mighty creature is thought to ward off negative forces and bring good fortune to those in its presence.
The 2024 Year of the Dragon collection makes exceptional corporate gifts for several reasons. The collection, comprising a limited edition plaque, figurine, wealth bowl, seal, chopsticks and rest set, carry a strong symbolic value, signifying strength, prosperity, and success, which are qualities often sought after in the business world. Personalisation options are available, allowing you to add a special touch to your corporate gifts, making them even more cherished by recipients.