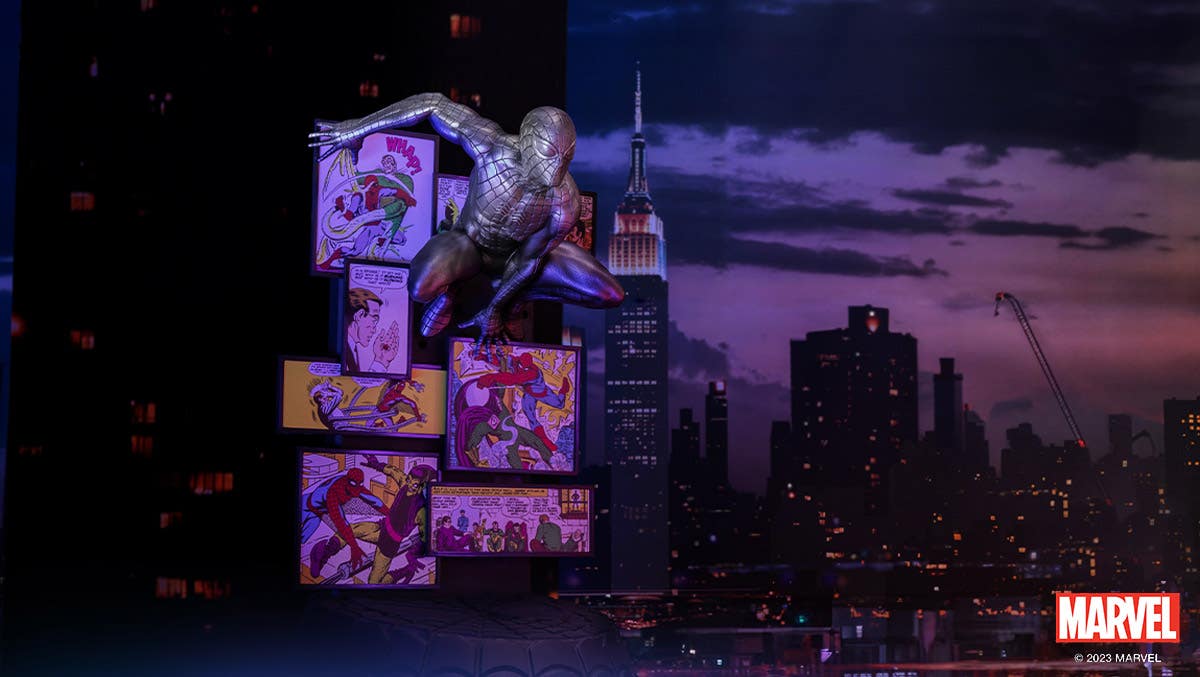 NEW! Royal Selangor Releases Limited Edition "Origins Spider-Man" Figurine; also available in 24K gilt
Royal Selangor has introduced brand-new additions to its line of Marvel-themed collectibles, now featuring the popular Marvel Super Hero character, Spider-Man. Spider-Man comes up against a slew of his most iconic adversaries as the plucky teenager squares off against Doctor Octopus, the Sandman, and the Green Goblin, among others.

Royal Selangor's Limited Edition Origins Spider-Man captures Spider-Man high up on the backdrop in his signature pose. Panels of comic cells featuring notable villains essential to Spider-Man's history take the likeness of a New York skyscraper while serving as a contextual backdrop. Base in composite resin, with a limited edition of 800 individually numbered pieces worldwide.
A version in 24K gilt is also available. The Limited Edition Origins Gilt Spider-Man is limited to 200 individually numbered pieces worldwide. The figurines are available for pre-order at Royal Selangor stores, authorised dealers, and online at royalselangor.com from 8 September 2023 onwards.