Corporate Gifts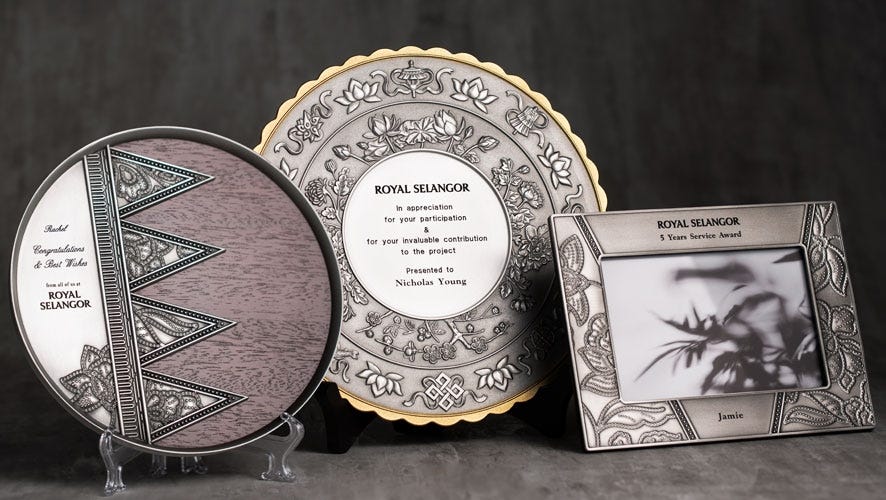 Corporate Enquiry
Corporations turn to Royal Selangor for elegant, memorable solutions for their events and marketing campaigns. Whether it is a celebration of a successful venture or an achievement of a major milestone, each fine pewter piece is an expression of respect and high regard.
We reward our online customers with free delivery for all orders above MYR 300. Your order will be processed within 24 hours and delivered within 3 working days in most cases.
Volume discounts are available. Please contact us via the corporate inquiry form or email us at corporate@royalselangor.com for more details.
Personalisation
Logos and messages can be engraved on gifts rewarding excellence and celebrating partnerships, turning every occasion into an opportunity to promote your corporate brand.
Bespoke
Recognised globally for creating customised designs, Royal Selangor has commissioned by several companies to produce branding solutions and trophies. Our team of designers and highly skilled craftsmen are able to immortalise any occasion in pewter.
Customised Packaging
Malaysia's iconic sights and scenes are celebrated with contemporary pieces for the home and office.
What our customers think about us: