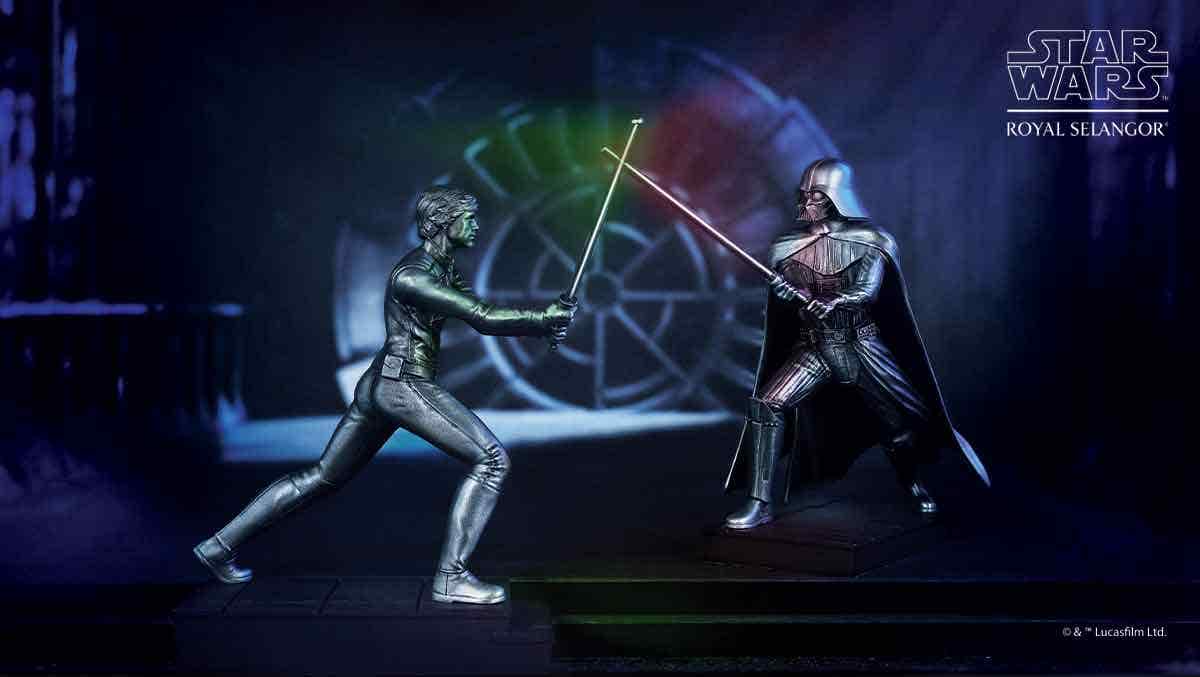 Duel on the Death Star: Royal Selangor launches NEW Star Wars themed figurines
Royal Selangor has launched two brand-new additions to its extensive Star Wars-themed collection.

The figurines pay homage to Luke Skywalker and Darth Vader's pivotal duel in Star Wars: Episode VI - The Return of the Jedi (1983).
At the Emperor's goading, Luke lashes out at him with his lightsaber, only for Vader to intervene. Thus, begins the fateful duel between father and son.

Vader senses that Luke has a sister and provokes him by threatening to turn her to the Dark Side if Luke does not surrender.
The collection is available at Royal Selangor stores, authorised dealers, and online at royalselangor.com from 8 Sept 2023 onwards. To learn more about our new collection launches, follow our Instagram @royalselangor and Facebook page.
STAR WARS and related properties are trademarks and/or copyrights, in the United States and other countries, of Lucasfilm Ltd. and/or its affiliates. All other trademarks and trade names are properties of their respective owners.