NEW! KOI: SYMBOLS OF EVERLASTING PROSPERITY
Royal Selangor introduces Koi, a brand new and unique accessory collection that celebrates the popular Amur Carp (Cyprinus rubrofuscus), native to East Asia. The coloured varieties of the Amur carp, believed to be auspicious, are most popularly kept as decorative pets in outdoor koi ponds or water gardens.

The word koi comes from the Japanese for carp 鯉. In Japanese, koi is a homophone for 恋, which means 'affection' or 'love'. Koi is recognised as a symbol of love and friendship in Japanese culture.

Koi celebrates the wordplay in a pair of beloved phrases in the Chinese cultural sphere.


源源不绝
Yuán yuán bù jué = An endless source
The 源 yuán pronunciation matches that of round 圆 and currency 元.
年年有余
Nián nián yǒu yú = A surplus every year
The 余 yú is a homophone of fish 鱼 yú, similar to that of abundance 裕 yù.
The circle, which is the unifying element across the collection, is designed in the form of a Möbius loop, symbolising infinity and suggesting auspicious flowing water. This is reflected as freestanding rings of the centrepiece and vase, rims to the wealth bowl, tray, hot water bath and wine jug, and the feet on the porcelain wine cups.
The collection has more instances of wordplay. 九鱼 jiǔyú, which means 'nine fish' has a similar pronunciation to 久余 jiǔyú and 久余 jiǔyù, which means 'everlasting balance' and 'everlasting abundance', respectively. Each item in the collection features nine koi, except for the wine cups and the tray.

The lively koi, sculpted swimming in unison, are each positioned deliberately to enhance the movement of light shifting across the rings' sweeping planes.

The wooden element of the base is square, a combination which references the Chinese concept of 天圆地方 tiānyuán dìfāng, or 'round heaven square earth'. It reflects the early belief of a flat square earth, surrounded by the celestial dome, but can also suggest all-encompassing harmony.

Koi's contemporary treatment of the classic phrases transforms East Asian symbolism into unique accessories for any occasion.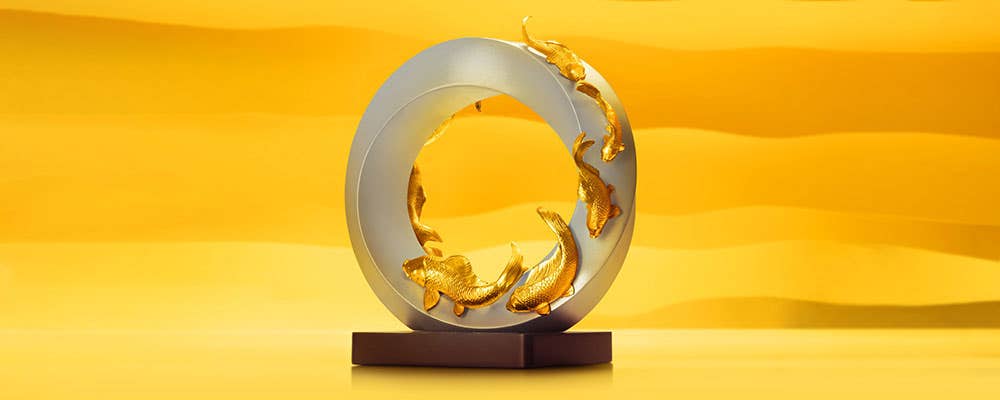 A large circle decorated with nine 24K gilt pewter koi, on a square walnut-stained nyatoh base.
Six koi are positioned on the hot water bath and three on the jug, making a total of nine. The hot water bath is decorated in 24K gilt detail, with handles in walnut-stained nyatoh. The flask's rattan collar is non-removable.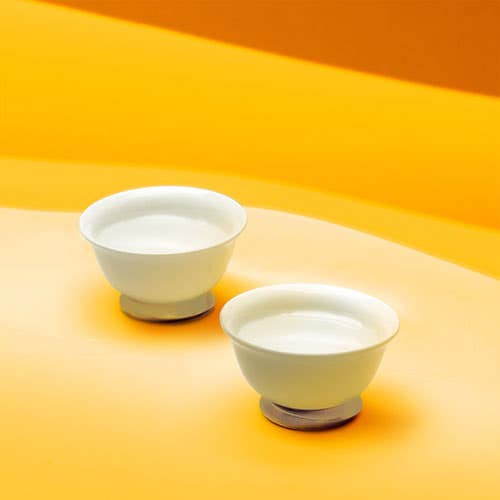 Porcelain cups, with pewter feet.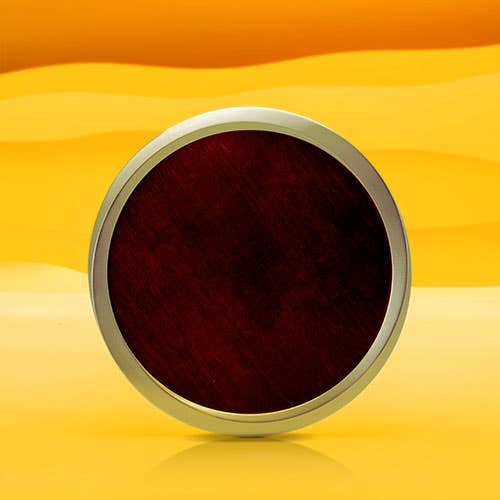 A nyatoh-veneered ply in walnut stain, with a pewter rim.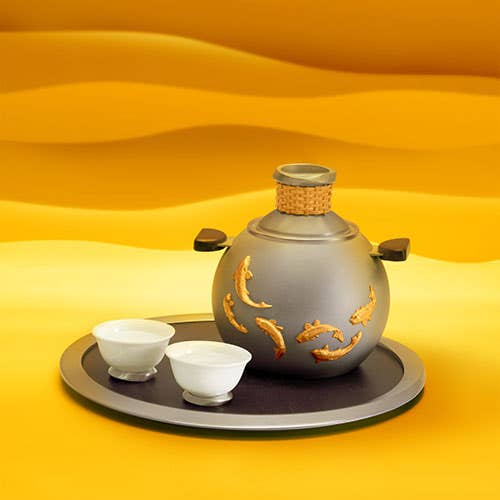 Comprising a flask and its companion hot water bath, a tray and four wine cups.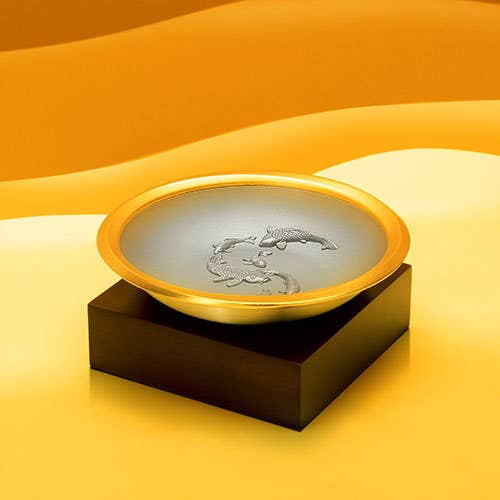 An open pewter bowl embellished with a 24K gilt rim, on a square walnut-stained nyatoh stand.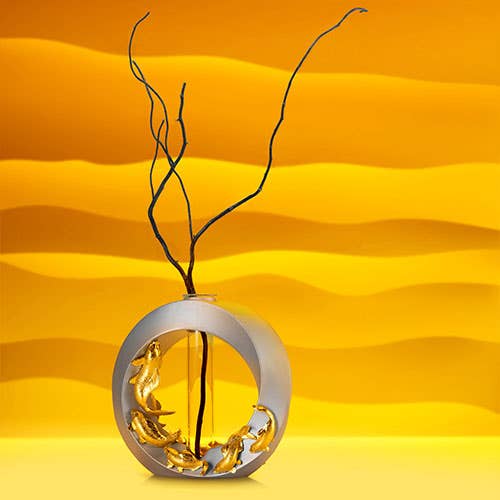 The pewter vase is adorned with 24K gilt pewter koi and a long glass phial in the centre.
The collection is available for pre-order at Royal Selangor stores, authorised dealers, and online at royalselangor.com from 3 June 2022 onwards.
Frequently asked questions
Koi are associated with good luck, prosperity, perseverance, love, friendship, transformation and personal growth. They are a popular symbol in Japanese and Chinese cultures and are highly valued for their beauty and grace.
What is the Koi collection?
The Koi collection features pewter décor and drinkware inspired by the beauty and perseverance of koi fish. It includes various items for the home and office, such as a vase, centrepiece, wine set and wealth bowl embellished with intricately sculpted 24K gilt koi.
What makes Koi a great gift?
The Koi collection makes a great gift because it is unique and stylish. Beautifully and intricately sculpted koi and 24K gilt detailing make the pieces from the collection stand out.

Koi are also symbolic of good fortune and abundance in many cultures, especially in the Asian cultural sphere, making them meaningful and thoughtful gifts.
What celebration is Koi suitable for?
Koi is suitable for a variety of occasions, such as birthdays, weddings, anniversaries, housewarming parties, and more. They also make great gifts during the festive season.

The Koi collection also makes grand corporate gifts for business partners and clients. The collection is also suitable for koi enthusiasts and for those who enjoy injecting Asian-inspired decor into their homes and offices.
How do I take care of my Koi collection?
Royal Selangor's pewter Koi collection can easily be cleaned. Check for dust particles regularly and gently wipe off any dust with a damp soft cloth. For areas that are difficult to reach, gently wipe with a damp cotton bud.

Refrain from scrubbing or scouring your figurine, and do not use solvents when cleaning to prevent discolouration. To dry, dab it with a dry soft cloth.
What gift is suitable for Koi enthusiasts?
At Royal Selangor, we offer a variety of Koi decorative home collections and every product is unique on its own. You can choose from a wide range of Koi-themed gifts such as the Koi wealth bowl, Koi wine set and more!
Can I customise the Koi collection?
Yes, we have options for engraving, embossing and customisation options available. Contact our Customer Service to inquire about our customisation services for a specific item in the collection.
Can the Royal Selangor Koi collection be shipped internationally?
Yes, we ship all our products internationally. However, please note that international orders may be subject to customs fees, duties, or taxes, which are the responsibility of the recipient. Kindly contact us for details.