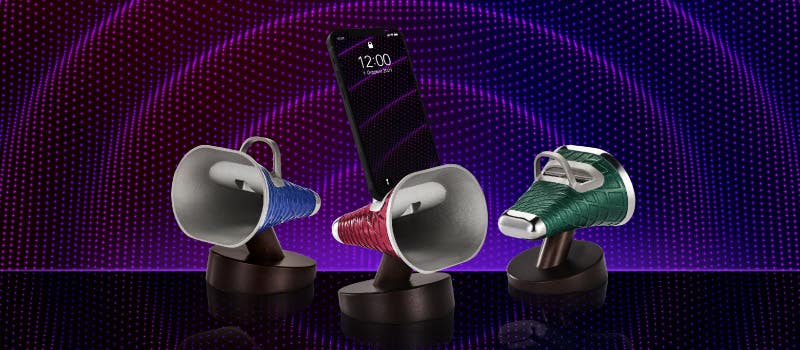 Phonos
Flare
Phonos amplifies the sound of your mobile phone via a high-style combination of warm wood and richly textured pewter.
Enjoy your music, videos or calls on speaker mode seamlessly as it allows your charging cable to run through it while in use, anytime, anywhere. Perfect for virtual meetings or as gifts for any occasion. No batteries or cords required!
The Flare series imitates a speaker horn and is available in three colours. Fits most mobile phones and charging cables depending on the smartphone case in use.
---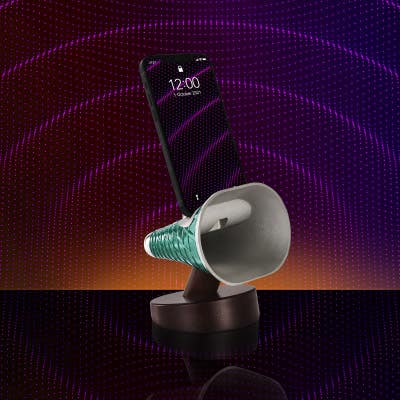 Green Flare Amplifier
In a rich forest green paint finish. The attached base is in walnut-stained wood.
Order Now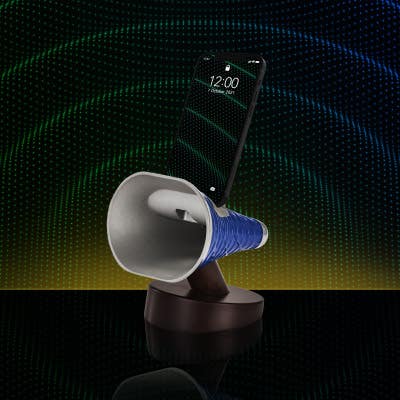 Blue Flare Amplifier
In ocean blue paint finish and contrasted against brilliant finish pewter, on a base of walnut-stained wood.
Order Now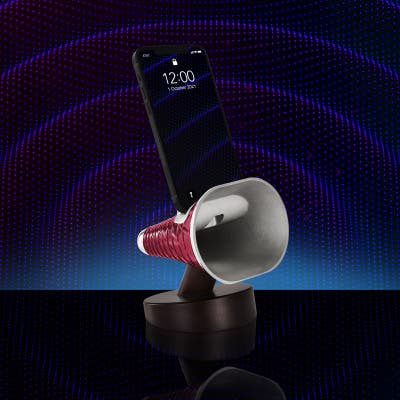 Red Flare Amplifier
Comes in a pearlescent berry red paint finish. The rakishly angled base is in walnut-stained wood.
Order Now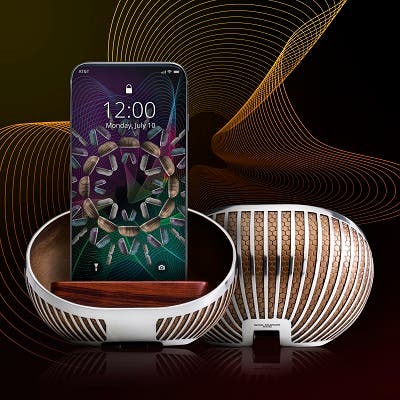 Bronze Pod Amplifier
The sunburst motif in brilliant pewter and bronze accent finish is reminiscent of radio grilles from the Deco era to the 1950s.
Order Now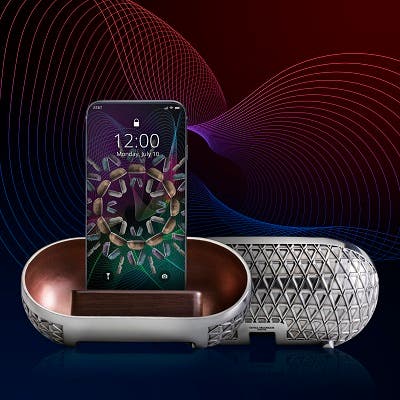 Copper Pod Amplifier
Brutalist style meets pewter and copper. Nostalgic radio inspires this pod amplifier. The acoustic shell's interior is accented with a warm copper finish.
Order Now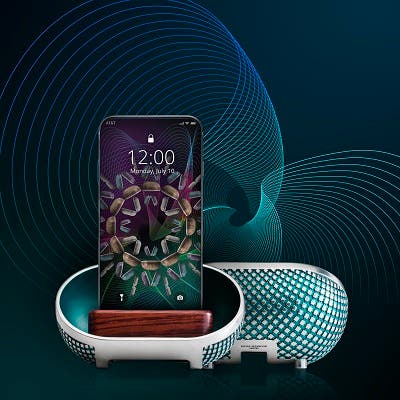 Turquoise Pod Amplifier
A brilliant diamond jacquard pattern set against a refreshing blue-green background.
Order Now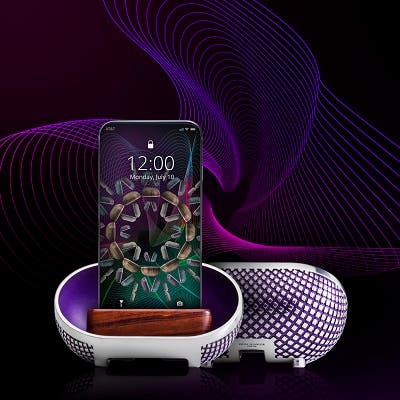 Amethyst Pod Amplifier
Brilliant pewter is set against a high-relief surface pattern in amethyst purple.
Order Now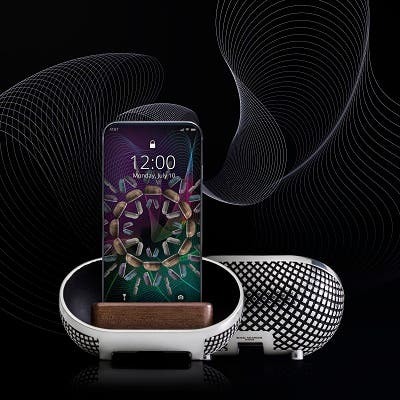 Graphite Pod Amplifier
The sparkling cross-hatch of brilliant pewter diamonds is amped up by the rich charcoal dark tint. Looking retro!
Order Now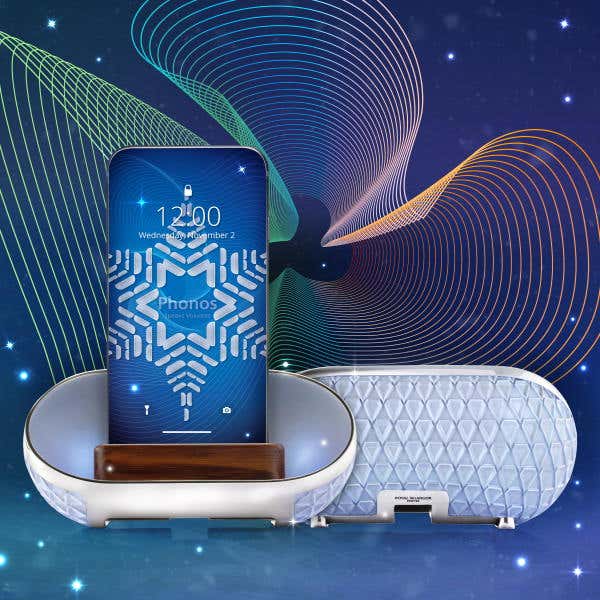 Limited Edition Snowdrift White Pod Amplifier
A special Christmas edition limited to 500 pieces.
Snowy pearlescent white shimmers across the crisp facets and interior of this amplifier, a special edition for the holidays. The lively surface treatment is inspired by articulated cast concrete façade of the Welbeck Street car park, an atypically elegant expression of the Brutalist style, and a London design icon lost to redevelopment.
Sold out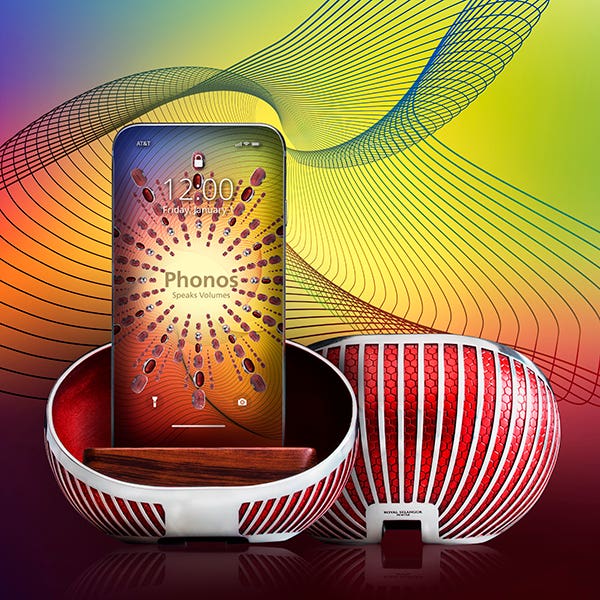 The Limited Edition Firecracker Red Pod Amplifier
A special Lunar New Year edition limited to 500 pieces.
Red, the colour of spent firecracker casings carpeting the ground at traditional Lunar New Year celebrations, marks this special edition. The hue forms a striking backdrop against the sunburst motif which symbolises the start of a new day and a new year.
Sold out