Craftsmanship
Time-honoured techniques of creating handcrafted objects.

Our team of highly-skilled craftspeople and in-house designers continue to explore, expand and push the boundaries of pewter to produce a wide range of home décor, lifestyle essentials, and personal and corporate gifts that stand the test of time.
The Art of Pewter Crafting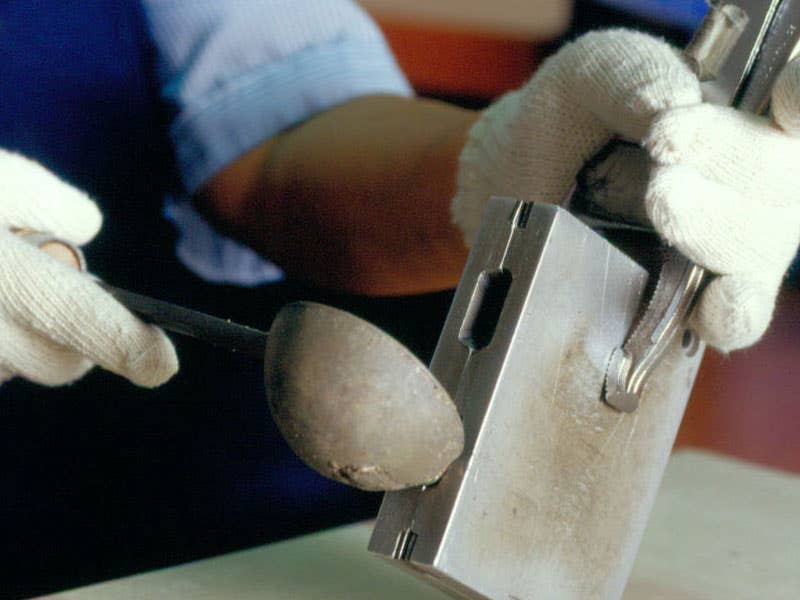 CASTING
The molten pewter, heated in a kiln at 250 °C, is scooped using a casting ladle and poured carefully into a mould. Casting doesn't just reproduce every detail in the mould, but it also makes for a stronger, more robust article.
FILING
Filing is performed on freshly cast pewter. The excess pewter and parting lines from the casting process are removed. Filing helps reshape the pewter into its intended form.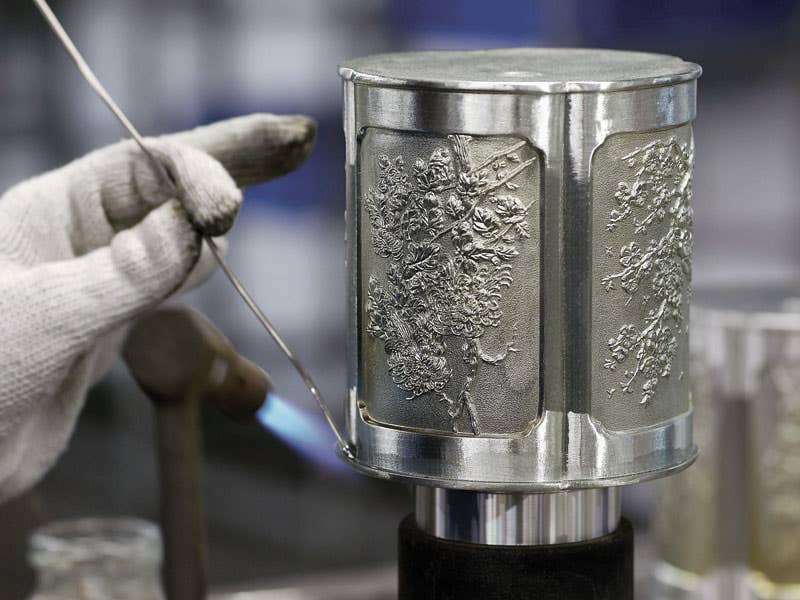 SOLDERING
Soldering joins two or more pewter parts together. Each piece is assembled and soldered by hand. The process requires speed and precision in order to produce a high-quality piece.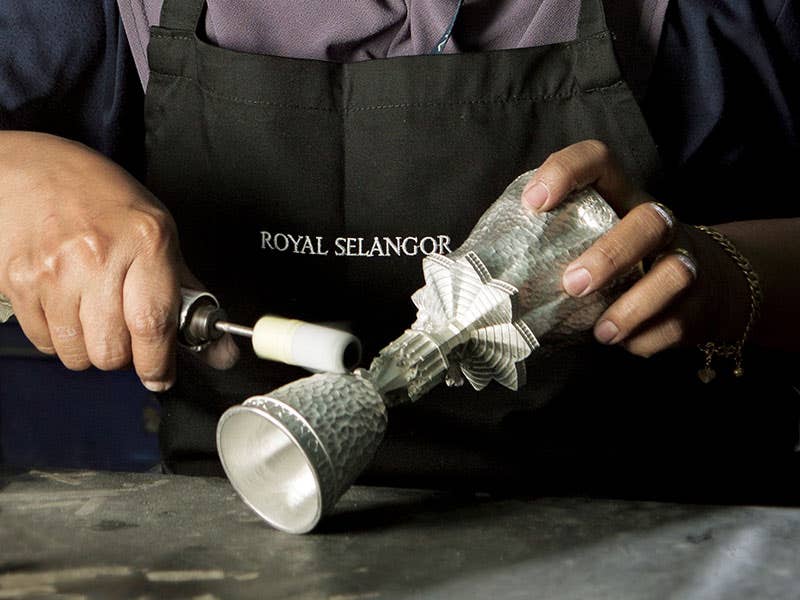 HAND POLISHING
Hand polishing helps touch up areas that cannot be reached by the machine. Miniscule rough edges are filed away, leaving a perfect finish.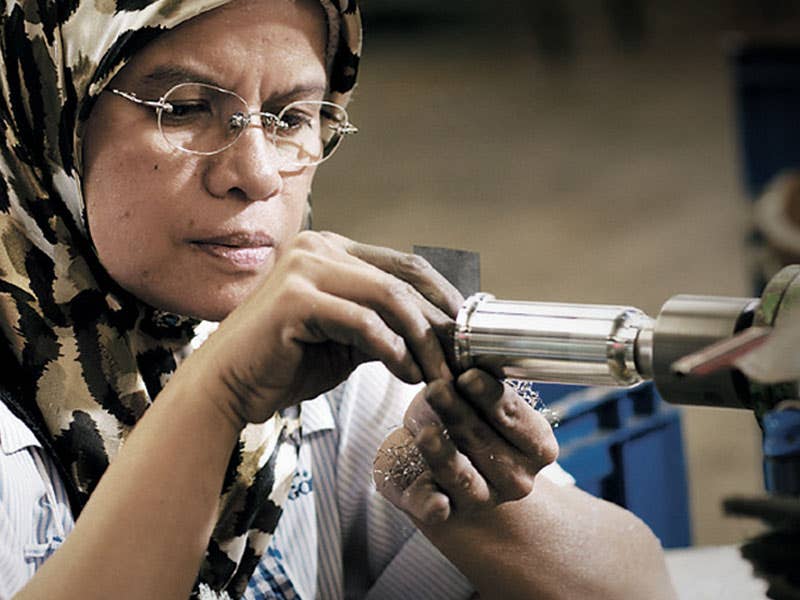 MACHINE POLISHING
Machine polishing leaves the pewter's surface with a mirror-like finish and removes any roughness from the pewter surface. It requires human supervision to ensure that the motifs remain after polishing.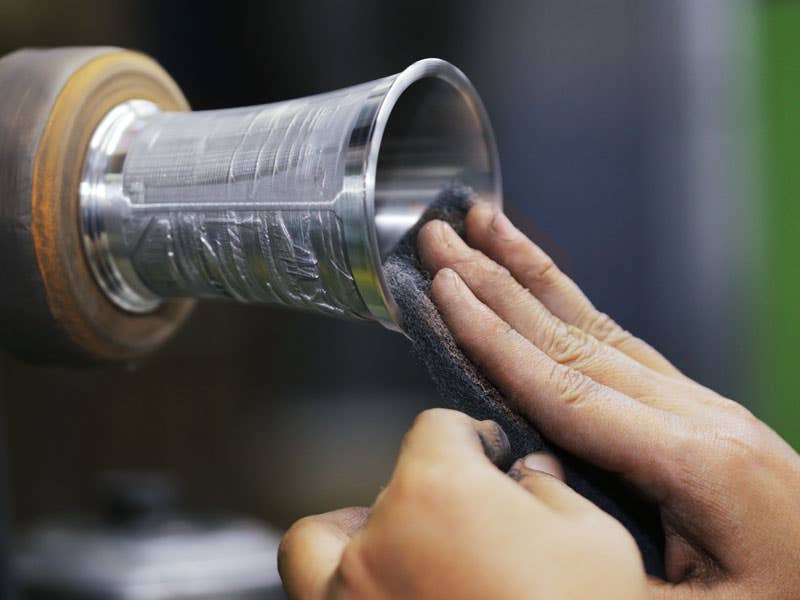 SCOTCHING
After filing, a scotch pad is applied to the pewter's surface. Scotching helps the pewter achieve a smooth sheen and lustre.
HAMMERING
The hammering process is a traditional method of forming articles and is completed by hand. Flat sheets of pewter acquire a unique, richly dimpled texture after hammering.
BUFFING
Our signature bright finish is achieved by placing the pewter piece against a buffing machine. This process is aided by a polishing compound.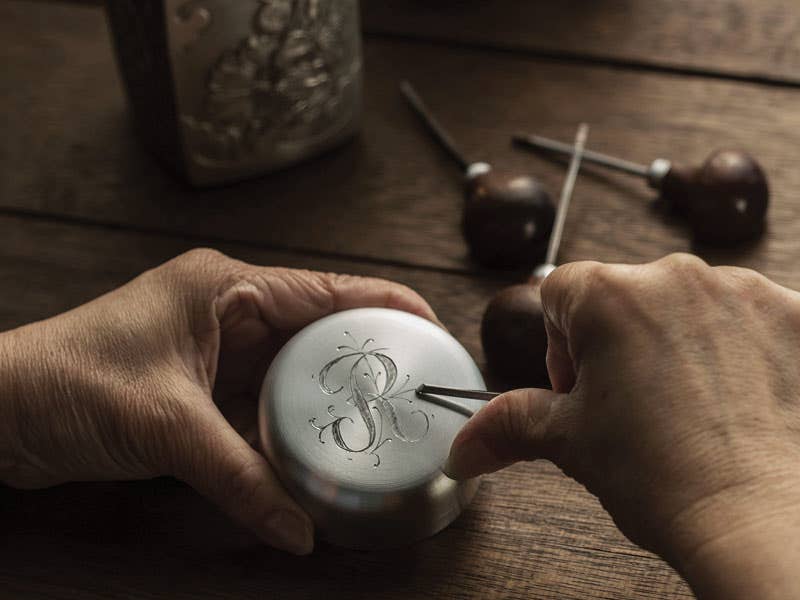 ENGRAVING
Engraving is one of the techniques used in personalisation. Although it is largely mechanised, the meticulous art of hand engraving is still alive at Royal Selangor.