Whisky decanters and glass gift sets
Whisky is one of the most in-demand spirits in the world. The beverage was once popular as medicine but eventually became a preferred drink for all seasons, moods, and occasions.

Explore our range of whisky decanters and glass tumblers, perfect for whisky novices and connoisseurs alike. Our range of whisky drinkware is available in many sophisticated and understated designs, and is suitable for any home bar, lounge, or office.
Essentials every whisky lover will appreciate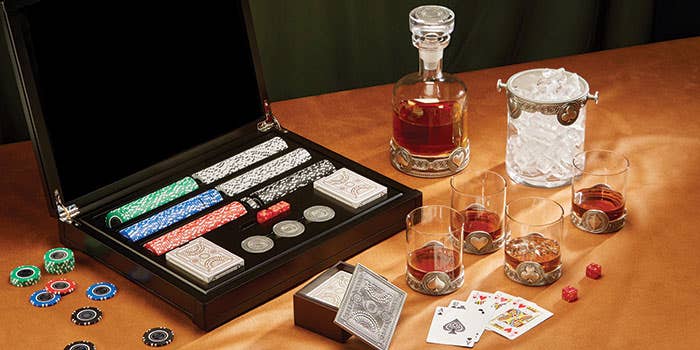 Build your home bar
Enjoy the simple pleasures of your drink at home with our whisky decanters and tumblers.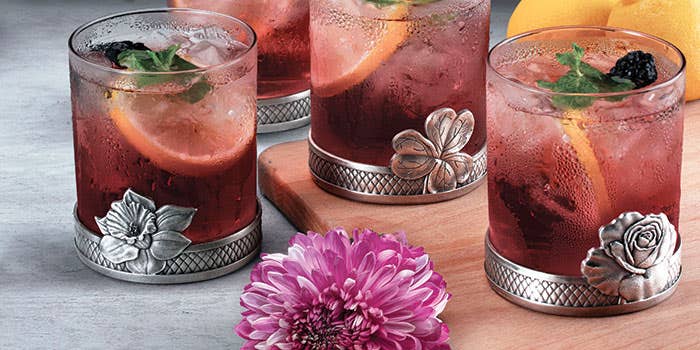 Perfect for every occasion
Our whisky glasses and tumblers are suitable for any celebration, whether playful parties, formal events or wedding receptions.
Personalised to your taste
Some of our designs offer space for personalisation. Customise your whisky tumblers and decanters with special engravings.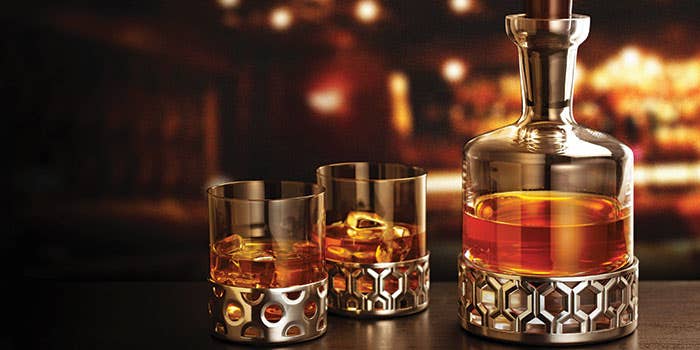 Unique and purposeful gift sets
Lift a loved ones spirit and make their day with meaningful presents.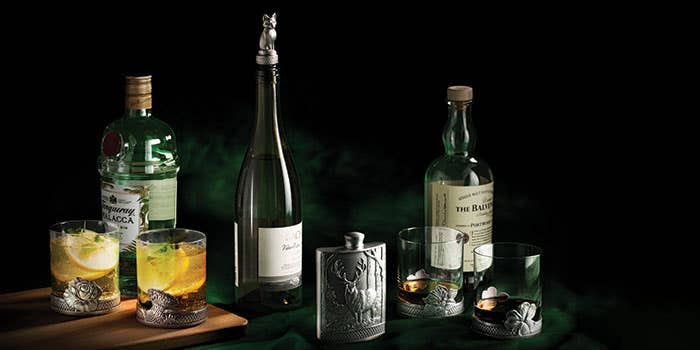 Great for cocktails and shots
Prefer whisky cocktails? Explore our tumblers, highballs, shakers, shot glasses, and more!
Browse our popular whisky decanters and glass sets
Frequently asked questions
How long does whisky last in a decanter?
Whisky can last in your decanter for up to three years. Other aspects that may affect your whisky's shelf life are the temperature, humidity, and light exposure around your filled decanter.
How to clean a whisky decanter?
The best way to clean your whisky decanter is by hand-washing. When the decanter has been emptied, fill it with a mixture of warm water and liquid soap. You can also mix vinegar or baking soda with warm water, as this helps to loosen the whisky stains and smell. Let the mixture soak for between 30 minutes to an hour, before using a suitable brush, to lightly scrub the decanter's interior walls. Swirl and shake the decanter, and pour out the contents. Rinse with warm water until fully cleaned.
Is the whisky decanter diswasher safe?
We do not recommend leaving your decanter in the dishwasher for several reasons. The decanter may not be able to take the intensity of the dishwasher's cleaning process, and may tip over within the dishwasher, resulting in the glass chipping, cracking, or shattering.
How do I care and maintain my whisky tumblers?
To keep your whisky tumblers in good condition, rinse the glass with warm water. Avoid scratching, scrubbing, or wiping down marks or stains with your hands or cloth, as it may damage the glass. Instead, swirl the glass with soapy water, rinse, and leave the tumbler to air dry on a rack.

Avoid scrubbing or scouring the pewter components of your whisky tumbler. Do not use solvents when cleaning to prevent discolouration.